The Hayden Turfcare Six Point Process to Success
1. Feasibility and inception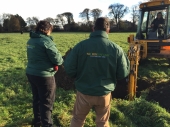 Hayden Turfcare will guide you through the early stages of project feasibility with a personal and bespoke approach. We establish a clear view of all challenges to the project from an early stage and develop detailed costing and cash flow requirements. On site surveys are combined with topographical mapping, drainage outlet review, soil association review and many more affordability and technical checks before we proceed to the next stage.
The result is that the project moves forward with a good control plan in place. We also provide professional support in the development of planning and lottery grant applications.
2. Detailed design and specification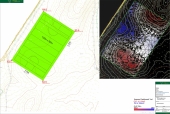 CAD drawings, bills of quantity, design briefs for design and build approaches are all developed by our in house team. This means that quick changes and updates can be made as the process evolves. Hayden Turfcare documentation is always written in plain English, easy for clients to understand and straightforward for contractors to price accurately.
3. Tendering and procurement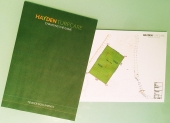 We manage the tendering and procurement process from start to finish to ensure full compliance with funding and EU legislation. We help the clubs achieve the best price for the job by ensuring that all contractors understand fully the brief and documentation. In general, the Hayden Turfcare fees are recovered in full by the client at this stage. Our skills in negotiating better deals with contractors as the clients representative are well known.
4. Quality assurance and monitoring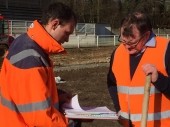 Hayden Turfcare make regular visits to the site to ensure the project is being delivered to specification and all works are compliant. We check materials, workmanship and manage works certification and contract administration.
5. Performance testing and handover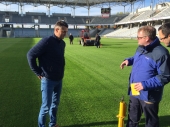 Before the project is handed over to the client, Hayden Turfcare perform a series of performance tests on the pitch. This allows us to check if the project is compliant with the performance criteria in the specification. In the case of synthetic turf pitches, this process is carried out by external laboratories.
6. Training, management and maintenance monitoring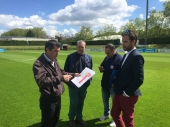 Staff training and resourcing is critical for new projects. Hayden Turfcare manage all aspects of staff training, maintenance programme development and advise on equipment purchase. Training is a core part of our service and a critical part of any new facility at handover. We can also advise clients on the correct maintenance equipment to purchase and the pros and cons of contracted versus in house maintenance.